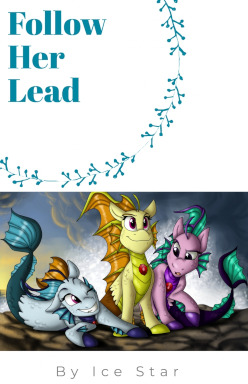 Source
Aria will protect her cousin from anything, even if she is a burden, especially when it comes to the newcomer to their duo, a siren filly named Adagio Dazzle with plans of her own. Soon Aria finds her words falling on deaf ears now that Sonata is entranced by the charismatic Adagio, who takes Aria's role as leader and guides the two the far north.
But Aria can't leave, even if her cousin is a burden because Sonata's all Aria has left, even if it means putting up with a wolf bearing the likeness of a sheep and all the heartbreak that comes with it.
---
Major unmarked spoilers are in the comments! The cover art is by namygaga and has been edited by me. Contribute to the TVTropes page!
Chapters (15)