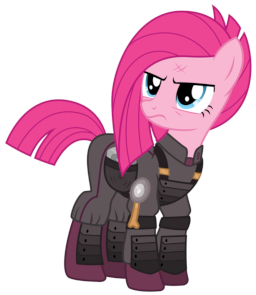 The alternate timeline battle against King Sombra has finally come to an end, and now Pinkie Pie is entrusted with keeping the ex-King under lock and key for the rest of his days. But having seen her friends hurt and tormented by King Sombra personally, Pinkie Pie decides to punish the unicorn in the worst possible way she can think of.
By not telling him what his horn tastes like.
Spin-off of Unicorn Horns Are Made Of Candy.
Entry into ocalhoun's Big 250K Contest.
Chapters (1)