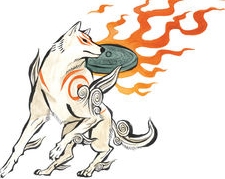 Once, I was a simple human. I spent my days living my life and enjoying as the days slowly ticked past. I had a girlfriend who loved me and who I loved in return.
That all changed one day when I went to a costume party dressed up as the character Amaterasu from the game Okami.
Now I don't even know what I am anymore.
I have the powers of a god, but what am I supposed to use them for?
Edited and Proofread by Courage Fire and tytyvm starting from Fourth and Fifth Howl.
Chapters (7)