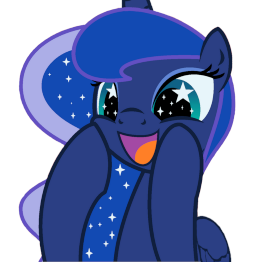 Source
Luna, still a bit unhappy at Celestia for banishing her to the moon for a thousand years, wants to have a small, tiny taste of vengeance. To be exact, she wants to send Celestia to the Sun.
So what is Luna going to do first?
Ask Celestia for permission, of course. Complications eventually occur.
---
Cover art by: drawcreator
Proofread by: The Daring Cookie
EDIT: Featured on 06/08/2015! Thank you all!
EDIT 2: Now with a dramatic reading by the awesome Wander MD! Link to reading
EDIT 3: Big thanks to Constantoine for providing a French translation! Link to French version
Chapters (1)