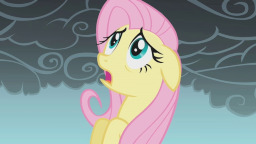 Winner of Rage Reviews' "F*** THIS PROMPT!!!" #1
Fluttershy finds herself in the unwelcome position of being the subject of a tiny, red-and-black alicorn's crush.
Approved by the Nonpareil Fiction group.
And it earned the following awards for its victory in the prompt contest, receiving both the Angsty Alicorn Award and the Art of the Fanfic Award, right beside each other. Strange, I know.
Chapters (1)