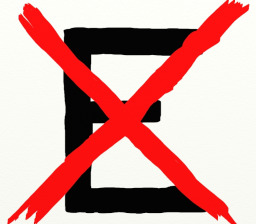 This story is a sequel to A Story With a Lack of 'E'
---
On account of many commands for this to occur, I officially gift you with an additional story containing no 'E's at all! Do not cry, for no 'e' was hurt in my making of this story!
This is a lipogram. It will contain no 'E', apart from that symbol said prior and what was drawn upon in titling this story. I will not touch that symbol in this writing at all, nor will I allow it to subsist. Thank you.
This story has many background inhibiting individuals with various dispositions and actions. This group consists of Raindrop, a stallion-hog; Milky Way and Thundy, two pals who fight for Raindrop's adoration; Starburst, a kind, familiar stallion; and Cloud and Flitt', two disgusting twin girls.
Chapters (1)