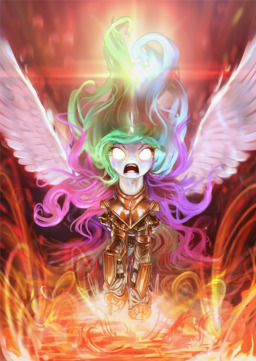 Source
Chrysalis didn't invade Canterlot in a bid to take over Equestria. She attacked the city because she had nowhere else to run.
Now, imprisoned for her crimes deep under Canterlot Castle, she can sense the nightmare she fought so hard to escape from drawing ever closer. Soon, it will cross the Equestrian border and lay waste to Celestia's domain.
She must warn Celestia, before it's too late.
Chapters (1)