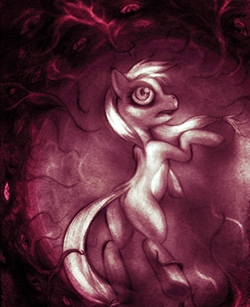 Source
Berry Dots is a quiet, but respected, stallion employed as an accountant at a small business. He causes no trouble, and is a kind and considerate neighbor.
He also harbors a dark secret.
Every day of his adult life, he has been fighting a monster he can't see, or taste, or touch. An evil that, if left unchecked, would ruin countless lives. A darkness that nopony else can ever know about.
Until last Thursday happened.
Chapters (1)