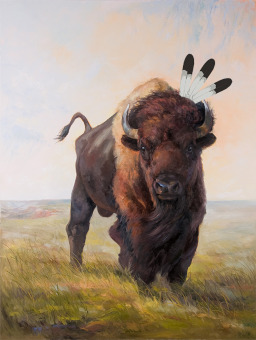 Source
Long ago, before the ponies came to this land, the buffalo roamed free across the hills and plains, and the stampedes could run from mountain to sea without fear.
In those days, a buffalo brave, Falling Rocks, became legend. Come, listen to the tale of how he saved his people.
A story of buffalo mythology.
As seen on Equestria Daily.
Entry for the Outside Insight Equestria Daily Summer Fanfic Contest.
Chapters (3)