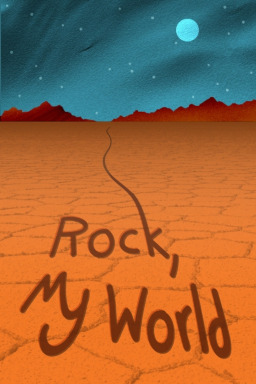 Time Turner comes to Rockville on official geological business; unfortunately that business involves greenlighting a project to destroy the Painted Hills, a local natural wonder and a fondly remembered foalhood locale of local rock farmer, Maud Pie. Unhappy with his assignment, Time seeks Maud's help in saving the landmark by uncovering an ancient secret. The more time they spend together in the hills, the more their weirdness seems to fit together... Oh, yes and Maud's pet rock turned jealous ex, Boulder is trying to kill them which appears connected to it all in some strange way.
Maud Pie x Dr. Whooves
The 'sex' tag is purely for some innuendo but the story does contain hot fossil collecting action.
My submission for the May Pairings Contest 2022.
Cover by me, as always.
Chapters (8)