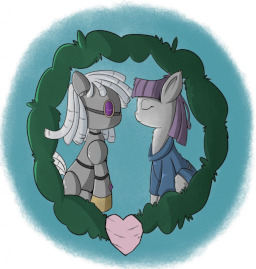 This story is a sequel to The Iron Horse: Everything's Better With Robots!
---
Introducing your family to your girlfriend can be tough. Not telling your family that your girlfriend is a ROBOT is not going to make it any easier...
After over a year together, Maud Pie is finally introducing Turing Test, her robot girlfriend, to her parents. The real problem: her traditionalist parents have the final say on her partner, and now she and Turing only have until Hearth's Warming Day to win the Pie family's approval. If they fail, then the only Hearth's Warming gift they'll be receiving is heartbreak.
Chapters (5)