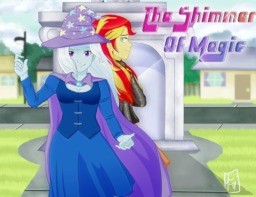 Source
After Sunset is blasted by the Elements of Harmony and left in the human world again, she struggles with the consequences of her actions. But even if everybody hates her, there are five girls willing to help her redeem herself.
Meanwhile, a certain blue-skinned magician is more than interested in Sunset's knowledge of true magic.
Edition and Proofreading:
Parchment Pen
plumander
Special thanks to crowscrowcrow.
FEATURED 09-12-15 Thank you so much!
Chapters (31)