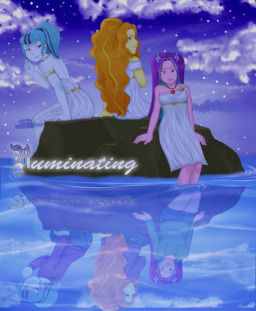 Source
The sirens, defeated and powerless, find their only goal in life crushed. And now, stuck in the human world for the rest of their eternal lives, not only must they endure the burden of their punishment, but also bear with the remorse of their misdeeds and the fear of the future.
Will they be able to stick together like they've been until now, or will the torment of their past destroy thousands of years of partnership? Only time will tell. But what is time for immortal creatures, exactly?
Edition by: 0_0
FEATURED 04-04-15 Thank you so much!
Chapters (4)