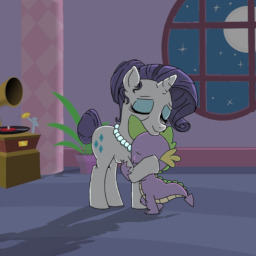 Celestia has told me that a dragon's average lifespan is two thousand years. That is a long time be alone. It gives you a long time to reflect on the friends you lost, something I'm not ready to do. However, the years have aged me mentally, and I have learned the difference of my friends mortality compared to my own.
While my friends withered away, one remained, one that is near and dear to my heart. I know I will lose her eventually too. The chances are, I'll lose her really soon. But until that faithful day, I'll enjoy every moment with her.
She's all I have left. I'd be lost without her.
Artwork provided by the fantastic Kill Joy
Thanks Flint Sparks for making this fic a little more legible.
Chapters (5)