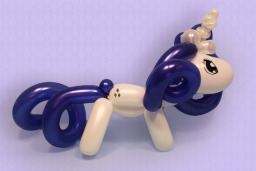 Source
A perverted commission, a miscast spell and a thoroughly irritated fashionista has resulted in the latest adorable threat against Equestria as we know it. How will Rarity and friends fix the squeaky bind she has found herself in?
---
My first attempt at a crack fic, written for the 2014 January contest of the Balloon Ponies group.
That, the short description and the tags really should tell you all you need to know if this story is for you or not.
No outright intercourse, but the humor is somewhat crude in parts. Just a heads up.
I also wish to point out the lack of a Dark tag given how common it is for this sort of stories. This is a comedy.
I won't make a schedule, but this should be done in time for the contest deadline of Feb 2 and be about four-five chapters. Sorry for those waiting on my other fics... but this one has a best-by date.
Chapters (2)