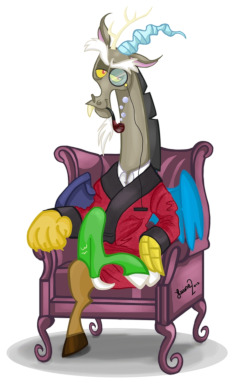 Source
Newly reformed and eager to put his magic to good use, Discord has decided to become a teacher and bask Equestria in the greatness that is his knowledge. Unfortunately for Celestia, he's decided she'll be his first student. Time for her to deal with a lesson about chaos theory. Hopefully she'll survive in time for the test.
Warning: You may actually learn something from this story. Or not. I'm bad at explaining things.
Thanks to Trials for all his help editing!
Chapters (1)