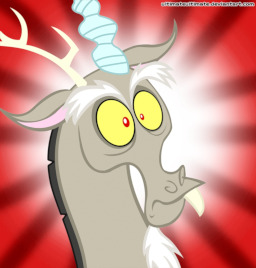 Source
The time for reckoning has come. After nearly a thousand years of avoidance and dread, Discord's fate is sealed in what is surely his end. Can the Spirit of Chaos and Disharmony possibly survive what is most likely his certain doom? Or will the perils be too great for him to manage?
All he knows is that minty fresh breath will be the least of his worries.
Thanks to my editor Daemon McRae and prereader Skeeter The Lurker for all their help!
Dramatic reading you can find here.
Chapters (1)