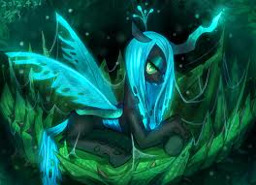 Source
It has been a year since Toby has arrived in his new home of Equestria. He has a wonderful and caring family, great friends, and a good life. However, Toby is about to experience the dark side of Equestria, and he will come face to face with an enemy of the ones he calls family that they thought they got rid of.
He is about to come face to face with the Queen of Darkness, the Queen of the Changelings, Queen Chrysalis. What evil plans does Chrysalis have in store for the young child? How does she plan to use Toby to extract her revenge on Princess Celestia, Princess Luna, and all of Equestria? Will the Mane Six be able to prevent something terrible happening to not only their home, but to their precious little Toby?
Or will Queen Chrysalis overthrow Celestia and take what she believes is her rightful place as ruler of Equestria?
Chapters (15)