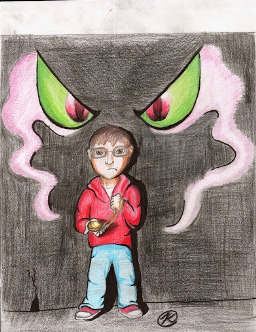 Cover Art by: Shutterguy
King Sombra has returned and has set his eyes on the ones he holds responsible for his banishment from the Crystal Kingdom. Also, he has set his eyes on the one he feels will give him the advantage of getting what he desires the most, Toby. However, he isn't alone for he has devised a plan to unite with all the villains that have been defeated by The Elements of Harmony.
Also, he has decided to descend upon Earth in search of two other villains that posses the power of dark magic, The Dark One Rumpelstiltskin and The Evil Queen. Will Toby and his Equestrian be able to stop King Sombra and the forces of evil?
Rated Teen for language
Chapters (5)