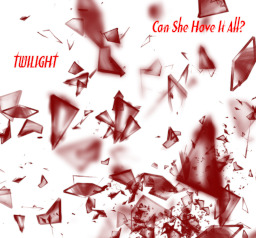 Everyone has their dark secrets or obsessions that they keep from the world, afraid that if anyone were to find out that they would be condemned and damned by society.
But what if your dark secret was one that involved taking lives?
Say hello to Twilight Sparkle, Equestria's favorite serial killer. Living by the code that her mentor devised for her, she takes the lives of those that destroy others and takes care of any who falls through the cracks of the justice system.
Life is good and it couldn't be better, at least until she is sent to Ponyville in an attempt for a normal life. She will make friends, enemies, and possibly find one that she may care for while satiating her dark urges.
But can she maintain a normal life without revealing her true nature? Or will she be caught and destroy the ones she will come to care about?
Can she have it all?
An adaptation of the Showtime Series 'Dexter'. Rated T for moderate language, violence and description, and some sexual themes
Chapters (3)