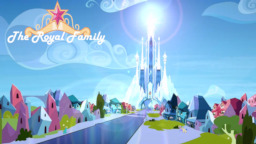 Twilight Sparkle and Sombra are married. They rule a kingdom together and raise their two kids. They are the royal family.
But how did this family come to be? Better question, how the hell did Twilight end up with a stallion like him?
Read and find out more about this family and their everyday triumphs and trials and find out how these two unlikely lovers came to be and the things that were done to make it so.
*Really it was just an excuse for me to do a crack ship.*
Also inspired by the Ask Twibra blog by Bluntwhiskey. Yes, it's nsfw blog so you been warned.
It's great though. It tickles my pickles.
Chapters (1)