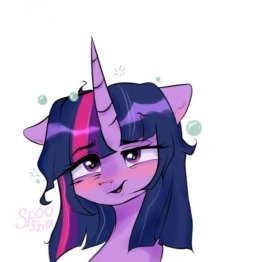 Source
Recently crowned Princess of Equestria Twilight Sparkle wakes up after a bender, and tries to piece together what happened.
Perhaps she should be Princess of Wine and Questionable Decision Making instead.
---
Cover art by Spoosha. Written for the Bean's Writing Group prompt "Where Am I?"
---
An audio reading by StraightToThePointStudio can be found here.
---
Featured from 9-20 to 9/23/2021, peaking at #1. Thanks, everypony!
Chapters (1)