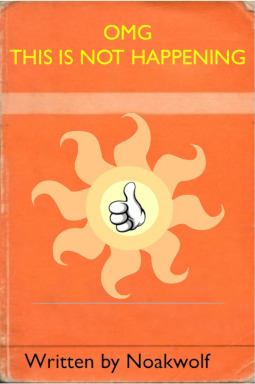 (READ ALL OF THIS) You have been given the Human's Guide to Life if Equestria. By some odd series of events you have come to this wonderful land of talking ponies. But a lot of you can't just jump into it without a little knowledge of your new home. Also you haven't been given this book, more like you have been forced to read every last word by Princess Celestia herself. But this is not a normal guide, no. This is a story, a story about you! In this we will cover, love and mating, your new self, settlement and careers, and many more things. So don't panic, because OMG THIS IS NOT HAPPENING.
(Please I hold nothing against humanity, or HiE stories, I love each and every one of them. In fact I'm giving them each a big shoutout for inspiring me. This is my second fanfic, and I just did it for the pure enjoyment of writing. It is roughly based off the Hitchhikers Guide to the Galaxy. I will update occasionally and I will finish it.)
(Rated Teen for: Some sexual references, crude humor, and mild goofiness, and a teeny tiny bit of swearing. And fourth wall breaking. )
And this also a Guide, not a Manual.
Chapters (13)