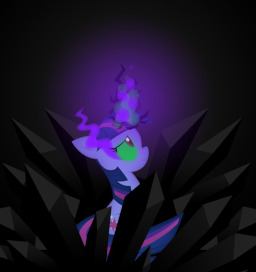 Love is the most sacred of magics, possessed by all but commanded by few. It is the driving force behind life in Equestria, the lifeblood of pony civilization.
But when a new kind of magic arrives in Equestria, it is up to its bearer, Twilight Sparkle, to decide its fate...
or perhaps it's up to the magic to decide hers.
Featured on Equestria Confidential: 8/30/2013
Special Thanks to iOctavia for being an awesome bro and prereading for me! He also does writing of his own, so go check him out!~
<New Coverart provided by: Link>
<Old Coverart found here: Link>
Chapters (24)