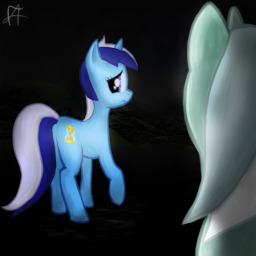 Ponies find themselves going throughout life wishing for a different age. When they are young, the yearn to be just a little bit older, and when they grow old, they wish for the opposite. Life is just a game of age. But for a few ponies who are gifted with special Cutie Marks, their life becomes a game of immortality.
Inspired by ThatSonofaMitch's First Night Alone
Coverart by my friend, F4celess
(Give him a watch! He is awesomeness!)
Read the original version here. Input a password of "Potato"
Chapters (1)