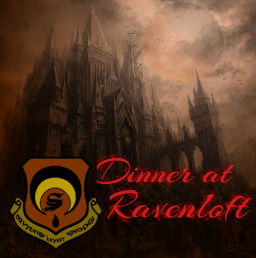 Source
This story is a sequel to The Bridesmaids
---
[First Person] [Alternating Perspectives][Equisverse Era 1]
---
Last year, during the changeling invasion of Canterlot, Colgate, Lyra, Bon-bon, Vinyl, and Octavia discovered their friend Twinkleshine was actually a changeling named Meep. While most of them were hurt by the deception, their friendship was ultimately strengthened by the truth.
As fate would have it, Lyra, Bon-bon, Vinyl, and Octavia each have their own equally dark secrets. Ones they hide as deeply as Meep hid her real identity. Time has a way of bringing everything to light. This time, it's an invitation to dinner.
---
Featured on Monday, July 6, 2015 at 04:59:14 UTC.

This story has been completed before any of it was uploaded to improve consistency for your enjoyment.
Edited by Popmannn
Chapters (6)