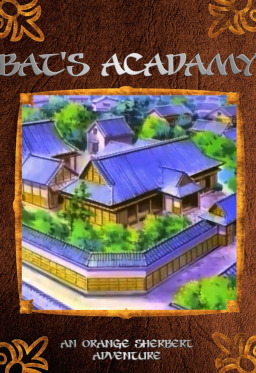 Source
[Third Person] Alternating Perspectives [Equisverse Era 2]
Forty Two years after the return of Princess Luna, and twenty five years after the Elements of Harmony were broken, Equestria has entered a new age. The Bearers were forced to adapt, to change, and discover new ways to continue to keep Equestria safe. Thanks to the tools, weapons, and spells the Bearers have come to use over the years, Equestria, once famous for rejecting the majority of the world's technological advances in favor of magic, has come to embrace the mechanical and the arcane in equal measure.
These changes echoed across Equestria, and traditions began to change as the average pony sought to do their part. Many by taking up arms to protect Equestria themselves as adventurers, wandering heroes, or vigilantes. Being a hero is no longer something a lucky (or unfortunate) few have to do on occasion. It's a job. One which pays well. One which is extremely dangerous. One which might mean you only have to work one day a month. Or that you only go to work once, if you lucky (or very unlucky).
It's a job that Orange Sherbert wants. But not for the money. Her grandparents did it before the new age dawned, as did her parents, aunts, uncles, their friends, and even acquaintances. Being a hero is her family's business, but Sherbert is no hero.
She's young, inexperienced, unskilled, and immature. But she knows this. She knows it and wants to become someone she feels is worthy of her family's legacy. Someone who can save any day which needs saving. Someone who can right wrongs, and to destroy that which should not be.
To accomplish her goal, Orange Sherbet has chosen to travel to the country of Neighpone and train in the art of ninjitsu. To acquire skills, discipline, and personal growth all at once. But just what will she have to endure to achieve her goals after entering the ancient doors of Kōmoriakademī, Bat's Academy.
---
Featured on Sunday, August 13, 2017 at 5:47:42 AM


And again on Friday, August 25, 2017 at 9:29:01 AM


And again on Tuesday, September 12, 2017 at 9:03:22 AM


And yet again on Saturday, September 16, 2017 at 6:12:59 AM

---
This story begins Series 2 of the Equisverse. Prior cannon is unnecessary.
Chapters (17)