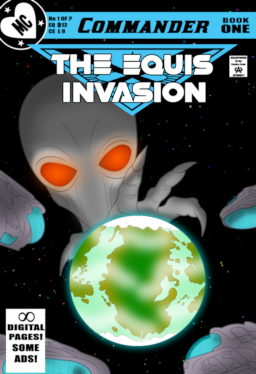 Source
70 years ago, Equestria was rocked by an arcane cataclysm which warped the bodies, minds, and magic of every equine species in the world. In the modern era, Ponykind is forced to rely more on technology than magic. Mages work to discover how to use their new bodies to cast ancient spells Equestria once replied upon. International politics are weaker than ever. Eldrly ponies lament they are entering their twilight years at a mere 120 years of age.
In this new world, some have gained abilities once rare or even unheard of outside of the pages of comic books. Some of these ponies, inspired by the Elements of Harmony's work last century, chose to use their powers for the good of all. Others, decided to walk down a more selfish path. The conflict between these groups spills out into the streets of nearly every city and town in the world, and has plunged Equestrian into chaos.
With Princess Twilight focusing nearly exclusively on undoing the effects of the Cataclysm, there is little the Crown can do to keep Equestrians safe from themselves. It is the absolute worst possible time for an existential threat to come to Equis... And so, one has. Unbeknownst to all, an Interstellar Empire works in the shadows, priming Equis for invasion.
Fate has chosen one Equestrian archeologist to be Equestria's shot at remaining a free people. Fortunately for all ponykind, their unknown enemy has enemies of its own.
Chapters (3)