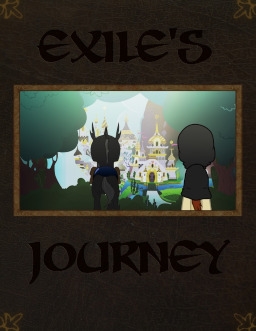 Source
[First Person] [Alternating Perspectives] [Equisverse Era 1]
Far from Equestria lies the Prench Empire, a land overflowing with magic and ancient in its traditions. Among which, is the use of the undead as laborers. When the friend of Gentle Repose, an Equestrian immigrant named Felling Axe, is suddenly arrested by the local Lord on charges of espionage, Repose risks everything to get his friend safely back to Equestria.
---
Featured on Saturday, September 10, 2016 at 06:19:34 PM UTC.


And on Saturday, October 1, 2016 at 00:03:03 UTC


And yet again on Friday, October 7, 2016 at 09:10:14 UTC


And once more on Tuesday, November 22, 2016 at 09:39:45 UTC


Then again on Tuesday, November 29, 2016 at 07:04:21 UTC

---
For my fan's convenience: This story takes place in an alternate timeline of the Equisverse. No storyline beyond that of The Bridesmaids, Horseshoes, Dinner at Ravenloft, The Queen is Dead, All Hail the Queen, Lyra-7%, and Nightmare happens or will happen in this timeline. However, some world events, elements of the setting, and concepts from other works of mine apply, but this only pertains to foundational concepts such as thaumaturgic current. This is the more "serious" timeline.
Chapters (19)