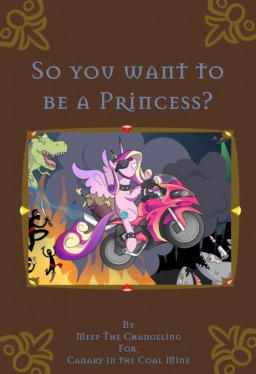 Source
[Third Person]
Commissioned by Canary In The Coal Mine.
After losing his last living relative, Carter Arvil, former CIA Agent turned real estate agent, is approached by a mysterious woman who offers to sell him a magical kingdom. Assuming the woman is simply a little unstable and selling a magical pony styled theme park aimed at little girls, Carter accepts the deal. A deal which immediately takes a turn for the unexpected as the offer was exactly what it said on the tin and comes with several major strings attached.
Like having to be a pretty pink pony princess.
---
Cover art by https://egophiliac.deviantart.com/
---
Featured for a frankly astounding amount of time!
Chapters (19)