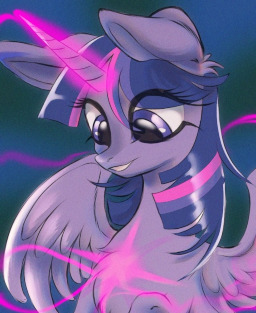 Source
Finally, it was here. Power Ponies issue number four-hundred and nineteen, the grand finale of the 'Spectacular Siege of the Silver Stallion' arc. Spike had completed all the chores on his list, finished his afternoon nap, and ploughed through his dinner. He'd even eaten all his green vegetables. At last he could settle down, with a small bowl of gems to snack on, and experience the most anticipated comic issue in living memory.
Sadly for him, Twilight was acting strange. At least, stranger than usual.
---
For context, set prior to the events of the Season 4 Finale 'Twilight's Kingdom'.
Cover art courtesy of K_LAsh147 on Twitter.
Chapters (1)