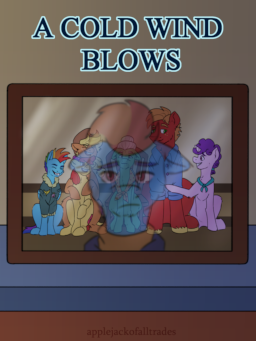 During the snowy days leading up to Hearth's Warming, Rainbow Dash receives pressing news that she must deliver. She wonders if she can be enough through the hard times.
---
Written as a gift for applezombi as part of Quill's and Sofas Speedwriting's holiday fic exchange! The prompt I received was "Rainbow Dash helps another pony handle grief and loss during the holidays. Romance is strongly encouraged but not required."
Thanks to The Red Parade for helping me develop the idea, and my friend Mori (who does not have FimFic) for helping me preread before I uploaded it.
Chapters (1)