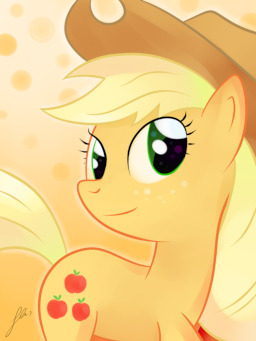 [2nd-Person Fic starring you and Applejack]
With a history of theft and deception behind you, you make the best for yourself through possessions belonging to others. Or, rather, the possessions that once belonged to others. With no need for a steady line of work, you keep yourself afloat through your occupation as a master thief.
But when a heist goes awry, you're left at the mercy of a simple apple farmer...
Author's Note: Alrighty! Here's a new one!
Uh...I really don't know what to say here. Compared to Rejuvenate, I planned this one out WAY more, so hopefully you won't find it as sloppy.
Won't be incredibly saucy. At the most, I'm predicting this one to be about the [Tender] rating.
Enjoy, folks!
Artwork by Graffston of dA.
Chapters (15)