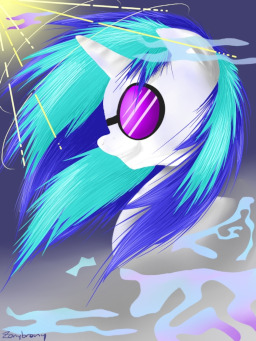 [2nd-Person Fic starring you and Vinyl Scratch]
Being a human, you are quite the unique specimen. Though you stand out among pastel-colored ponies in your wake, your form does allow for something many ponies aren't properly equipped for. A certain DJ took notice of this specialty, and decided to take you under her wing...
A/N: Just a simple one-shot with Vinyl Scratch. Yes, another story inspired by music. Seems to be my best inspiration, music does.
Rated [Saucy] by SFG's rating system. Be prepared for some heat!
Enjoy!
Artwork by ~zonybrony
Chapters (1)