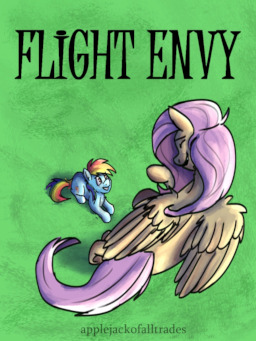 "Do you ever feel like you were born… wrong?" 
"Huh?" 
"I mean… I dunno, sometimes I feel like I was meant to be a pegasus. Like you."
---
Rainbow often wondered what it'd be like to be a pegasus. Too bad she wasn't born one. A mare can dream, though. Sometimes that's all she can do.
---
Thank you to Sir Fiddler for prereading this :)
Chapters (1)