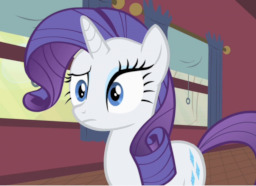 Source
As a pony working the world of high fashion, Rarity knows how important reputation is. That's why she strives to make sure every client feels cared for - and that her employees do the same.
The only trouble is that a few ponies are raving about the dresses Rarity personally designed for them.
Ponies that Rarity has no recollection of meeting.
---
Featured from 12-20 to 12-23-21, peaking at the #1 spot. Thanks, everypony!
Chapters (1)