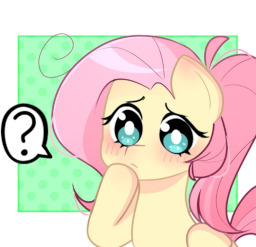 Source
Fluttershy has sometimes wondered if she's not as straight as she thinks she is, but between battling evil, saving the world, and caring for lost animals at her sanctuary, she's never had the time to sit down and figure herself out. But she's only getting older, and if she ever wants to find somepony to spend the rest of her life with, she's going to have to find out who she's actually attracted to first. 
It's time to undress the citizens of Ponyville with her eyes.
---
Cover Art by FranShushu
With extreme gratitude to Semillon.
Chapters (1)