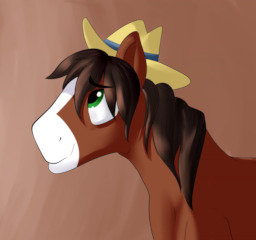 Troubleshoes don't ask for much from Hearth's Warming. He don't need no gifts, no festive meal, not even a group of friends to share stories with. No, he's always been happier all by his lonesome anyways.
All he's ever wanted for Hearth's Warming is a nice warm house to spend it in. And this year is the first year he might not have a house at all.
Lucky for him, he's got a whole year to build himself a brand new one.
---
This was written for Vivid Syntax as a part of the Jinglemas 2019 story exchange.
Cover Art by SourSpot
Chapters (1)