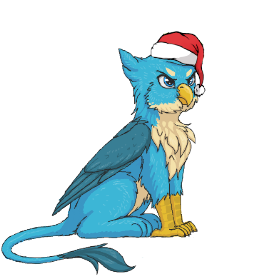 Source
What's the perfect gift to get the girl of your dreams? Is it a necklace? A mixtape of her favorite songs? A used pull-out couch that gobbles you up the moment you try and pull it out?
No? It isn't the couch? Well, too bad, because that's what Gallus got for Silverstream this Hearth's Warming.
Nice one, Gallus.
---
Merry jinglemas, Darkblaze15!

Cover Art by Shydale. I did the hat though.
Chapters (1)