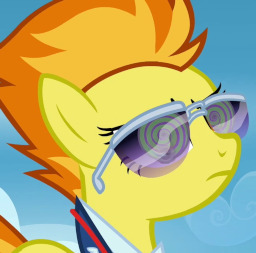 It's Building Inspection Day at the Wonderbolt Academy, and Spitfire has given everypony the day off to allow the building inspector an easy, routine check-up—free of accidents, free of injuries, and free of Soarin.
But when all three of these disasters hit the academy at once, Spitfire and Soarin must do everything they can to prevent the inspector from shutting them down.
Winner of the Writeoff Association's No Turning Back contest.
Chapters (1)