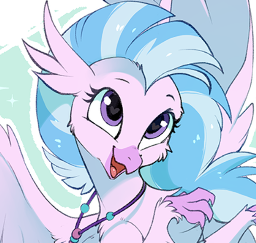 Source
Silverstream has never been a half-measures kind of girl. So when Gallus returns from a rotten trip to Griffonstone in need of a pick-me-up, she's prepared to do whatever it takes to lift his spirits. And she knows exactly what she must do.
Hijack the Wonderbolts in his honor.
---
Cover Art by Hioshiru
Thank you to Meridian Prime and semillon for being handsome. And for helping me put this story together.
Chapters (4)