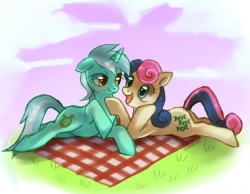 BonBon and Lyra always have considered each other the best friends that they would ever have. However, when Lyra starts dating somepony else, this brings up feelings BonBon didn't know she had for Lyra.
After 6 months, BonBon's feelings have only grown, and knowing Lyra didn't feel the same way broke her heart. To help with these feelings and that sadness that they brought with them, BonBon sees a therapist, which is where the story starts off.
Author's notes:
*Artwork by: http://kunaike.deviantart.com
*This story takes place before any of my other stories, none of which are required to read this one.
Chapters (7)