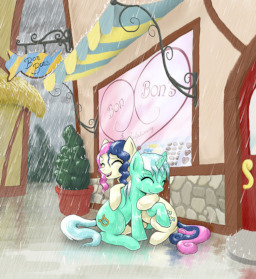 Source
As with any couple, Lyra and Bon Bon experience problems and have disagreements. Be it past marefriends or financial distress, the pair must confide within one another to save both each other, and themselves. Theoretically, love conquers all, but love alone doesn't put bits on the table.
---
Awesome fan music written by psp7master can be found here!
Beautiful art drawn by Bakki can be found here!
Chapters (19)