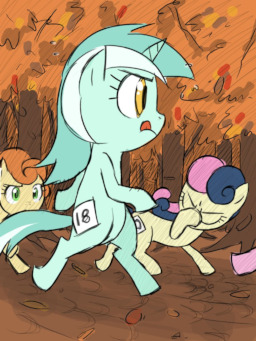 The autumn is coming, and our favorite bipedal unicorn, Lyra, is preparing for the big event of the season - the Running of the Leaves!
But how is Bon-Bon going to take it? And can Lyra's body take the bipedal cross-country race? Only one way to find out!
- - -
This whole thing was inspired by the cover image, made by thelivingmachine02 on deviantArt.
Chapters (1)