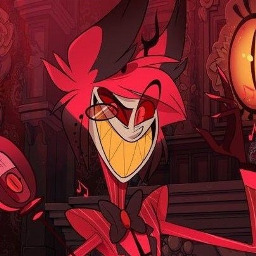 Source
This fic, is about a fan of Hazbin Hotel, who made his own Alastor costume for halloween in New Orleans. Unfortunately he never got to go trick or treating, because he ordered the final piece of his costume from the merchant.
Warning: story includes content that may be uncomfortable for some readers.
Disclaimer: I do not own my little pony, the Alastor character, or the art within the story.
I'm mostly making this story because some people (you know who you are) have not written many stories like this, that feature the Hazbin Hotel franchise. So I must take it upon myself to pave the way for more of its kind. I do believe that this may be one of my best works, I'm gonna be working really hard on this. I hope you enjoy.
Enjoy my story, and please give it a like, and follow me for more content on my other stories.
Chapters (11)