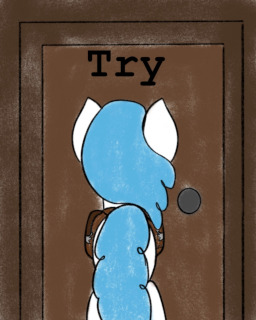 "Is there a good way to deliver bad news? If there is, I haven't found it."
Prereaders: Applezombi, Garatheauthor, Stinium_Ruide, Holtinator, Undome Tinwe, Oceanbytes, Vis-a-Viscera, and a few others.
Edited by: Stinium_Ruide, Dreams of Ponies.
Cover-art by: Snow Quill
Dedicated to the soldiers, the fighters, the ones on the other side of the door.
Featured-10/17/2020
Featured on Equestria Daily: December 1st 2020 Try
Chapters (1)