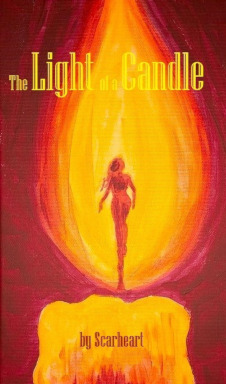 Jakob is a quiet man trying to raise his daughter in peace. He is haunted by the loss of his wife many years ago. The choices of his life have led him to this point, leaving him in a state of constant contemplation.
He once shared an adventure into a new world filled with colorful equine-like creatures. His wife waded in among them, embracing their offers of friendship, leaving him bemused in her wake. Gladly he followed her through all the joys and pains, the peace and the conflicts.
Now, all that is left are the memories of a love that once filled him, and the daughter that was the result of that same love.
June is now coming of age to notice her father has a serious problem. He is lonely and she intends to do something about it, but how?
It begins with a single, magical candle and a touch of meddling from the Alicorn of Love.
Art by Corina Chirila.
Edited by Chapter 13 and TuxOKC.
Chapters (20)