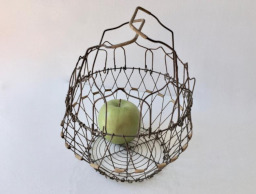 This story is a sequel to A Duet For Land And Sky
---
There are certain requirements for herbivores, particularly when it comes to kitchen appliances. A few items wind up being used just about every day and in this case, the ancient piece was used until it broke. All Applejack has to do is find a suitable replacement for the old salad spinner. Something just about anypony should be able to manage with virtually no trouble at all.
Of course, the Bearers aren't just anypony...
(Part of the Triptych Continuum, which has its own TVTropes page and FIMFiction group: new members and trope edits welcome. This story is only tagged as a sequel to show its rough place in the timeline.)
Now with author Patreon and Ko-Fi pages.
Chapters (1)