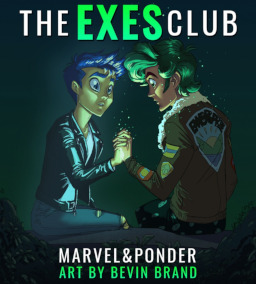 Flash Sentry knows his friends are superheroes. He loves that about them. But when he gets the call that they've gotten hurt fighting the forces of evil magic, he doesn't know how to cope. He doesn't know how to help. He probably would've gotten a speeding ticket if his dad wasn't the chief of police.
To make matters worse, Timber Spruce shows up.
---
Art by the magical and maniacal Bevin Brand, who this story is dedicated to along with the appropriately delightful and bookish Bookish Delight. I did it to see you scream.
Featured on Equestria Daily as of November 12th, 2019!
Recommendsday Shoutout from the Completely Lovely TCC56
Chapters (5)