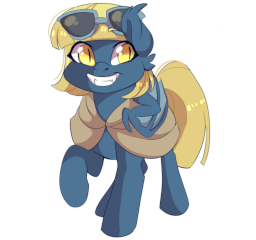 Source
Dusky isn't looking for trouble. All she wants is a job, a place to call her own, and a quiet life.
But when Diamond Dogs kidnap four foals, it's up to Dusky—formerly Major Dusk Fireball, Household Battalion, Equestrian Royal Guard—to lead the citizen-soldier reservists of the Ponyville Home Guard into the Dogs' caves in a desperate rescue mission.
---
Feature box, 2019-08-10 to 16! Thanks, all!
---
Cover art by commission with Pillowrabbit (Deviant Art / Fimfic ). Thanks!
Follows my "A Story to Relate to," but can be read fully independently.
Side-story: Redheart's War
Additional character tags for searching: Sweetie Belle, Flitter, Cloudchaser, Sparkler, Dinky Hooves, DJ P0N-3, Octavia, Princess Luna, Starlight Glimmer, Davenport, Bon-Bon, Toola Roola, Coconut Cream, Rainbow Dash, Mayor Mare.
Chapters (5)