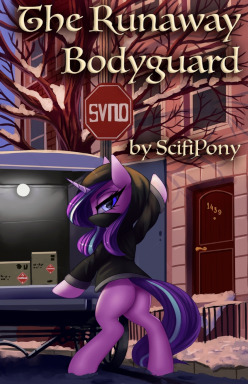 Source
Starlight runs away from the controlling influences of Princess Celestia and blood money wealth to the streets of Baltimare, becoming a prizefighter and eventually a bodyguard. She's manipulated and controlled in unexpected ways no matter what, and works to overcome it by making herself smarter and growing stronger, and more cynical—especially of cutie marks. Her journey to make herself the highest level unicorn in Equestria is something she doesn't yet know would greatly please her avowed enemy, Princess Celestia. It certainly pleases her real benefactor, Equestria's greatest criminal mind.
This is Starlight Glimmer's pre-redemption The Gangs of New York and Anakin Skywalker Star Wars I, The Phantom Menace novel-length origin story. Scheduling will be weekly posts.
The cover image is a commission by a very talented artist, Pony-Way. Please visit Pony-Way's page.
About the warning tags: [Sex] Off screen, rare, unmistakable; [Violence] Street gangs, mafia bosses, prizefighting, becoming a bodyguard (naturally)—blood, occasionally. Please don't be shocked and give the story a thumbs down because bad things happen to Starlight at a level that can't be shown in show. Adversity always makes her stronger.
The sequel to this story is The Enforcer and Her Blackmailers. This is an Enforcerverse novel, and you can view that link if you want huge amounts of context.
Chapters (47)