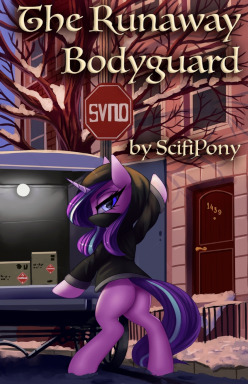 Source
Her best and only magic teacher, Sunburst, abandoned her when he got his cutie mark and she didn't. Her butler and guardian, Proper Step refused to teach her magic, saying it wasn't "lady-like." Magic is in her blood, so she has no choice but to run away. She learns to fight with hoof and magic, first to save her life when she's brutally attacked, but later because she is very good at it. She doesn't realize she's being honed to become somepony's sharp tool.
This is Starlight Glimmer's pre-redemption The Gangs of New York and Anakin Skywalker Star Wars I, The Phantom Menace novel-length origin story.
The cover image is a commission by a very talented artist, Pony-Way. Please visit Pony-Way's page.
About the warning tags: [Sex] Off screen, rare, unmistakable; [Violence] Street gangs, mafia bosses, prizefighting, becoming a bodyguard (naturally)—blood, occasionally. Please don't be shocked and give the story a thumbs down because bad things happen to Starlight at a level that can't be shown in show. Adversity always makes her stronger.
The sequel to this story is The Enforcer and Her Blackmailers. This is an Enforcerverse novel, and you can view that link if you want huge amounts of context.
Chapters (72)