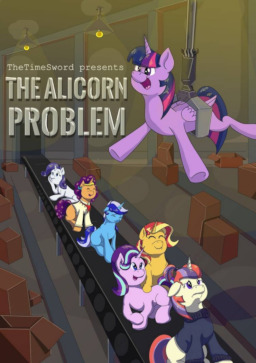 The Society of Secret Sorcery. Their promise of helping Equestria seemed too good to be true. When they start causing problems for Equestria, Twilight Sparkle knows their intentions are less than altruistic. The good news is Twilight doesn't have to deal with the society alone. Moon Dancer and Sunset Shimmer, one a former member, the other an infiltrator, are more than willing to help. Working together, they must find out who the society's mysterious leader is and why he or she is promising alicornhood to members.
Takes place at a random point after the Season 7 finale.
Crafted cover art by the wonderful Little Tigress!
Chapters (7)